Did you know that 2011 marks the 50th year in business for the Jim Pattison Group
?
The Jim Pattison Group is headquartered in Vancouver, BC, Canada and is comprised of over 455 locations world wide focusing on the automotive, media, packaging, food sales and distribution, magazine distribution, entertainment, export and financial industries. With sales of over $7.2 Billion in 2010 and more than 33,000 employees, the Jim Pattison Group is the third largest private company in Canada.
Fifty years ago, an enterprising young man from Luseland in rural Saskatchewan quit a successful business career in Vancouver and took the bold step of purchasing his own GM franchise, handling Pontiac and Buick nameplates. Today, the Jim Pattison Auto Group encompasses 18 dealerships selling 10 vehicle brands and it continues to grow.

After dealing in mostly GM vehicles in the early years, Pattison started handling Toyota in 1979, adding Lexus in 1990, Volvo in 1999 and Hyundai in 2000. July 2005 saw the group's first Chrysler Jeep Dodge dealership. Scion ? a new lineup from Toyota aimed at younger buyers ? was added when the brand first arrived in Canada last year. The Jim Pattison Auto Group is B.C.'s No.1 automotive retailer and last year retail sales totalled nearly 11,000 units. Despite its size and success (over 165,000 customers annually), growth and expansion is still a cornerstone of the business, as it is with all Pattison operations.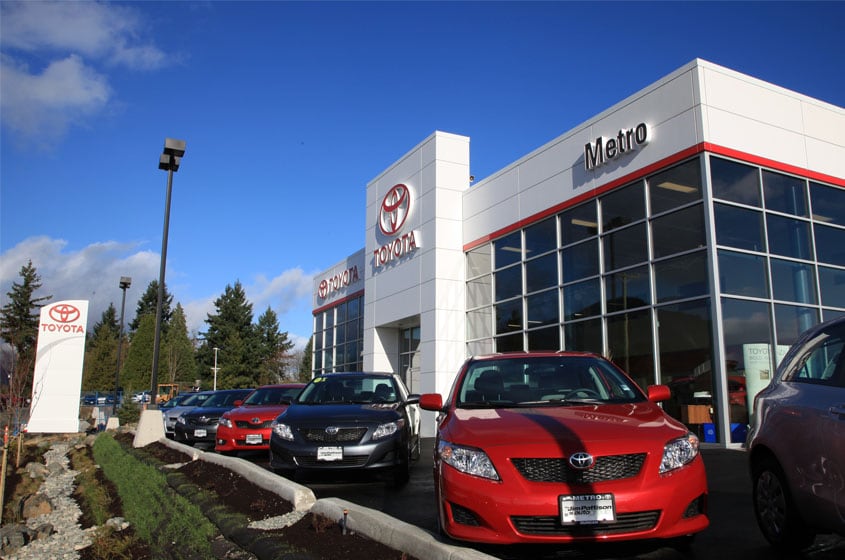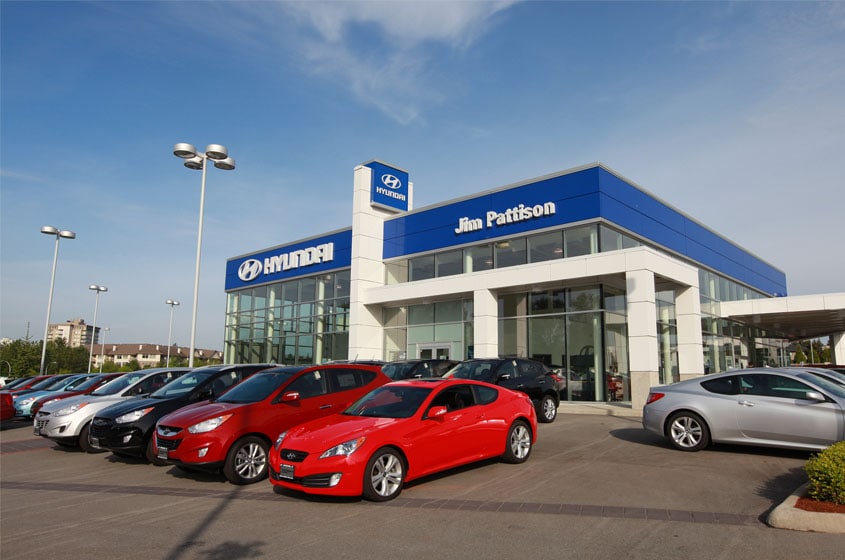 Most British Columbians are familiar with the fact that the Pattison Group owns such retail food operations as Overwaitea, Buy-Low, Save-On Foods, Cooper's, Nester's, Urban Fare and PriceSmart, but perhaps know less about other Group ventures like Canfisco, the B.C. coast fishing operation that's been around for more than 100 years. The Jim Pattison Broadcast Group is Canada's largest western-based radio and TV company and includes 29 FM radio stations in 18 key markets plus three independent TV stations. Other key Pattison areas of activity include shipping terminals, outdoor signage, magazine and book sales and distribution, real estate, financial services, packaging and the fast-growing Ripley Entertainment international chain of museum-type tourist attractions, the latest of which is located in Australia. Apart from his entrepreneurial triumphs, Pattison himself has a lengthy history of dedication to community and public service ? he is an Officer of the Order of Canada and has also been appointed to the Order of British Columbia. The Pattison Group is among the most prolific corporate donors in Canada and has been for many years.

The mandate of the Jim Pattison Group is total customer satisfaction and that goal continues to enable the individual divisions of the Jim Pattison Group to become leaders in their markets. Thank you for your continued business over the past 50 years, British Columbia.